Compact yeast monitors
The COMPACT YEAST MONITORS from ABER Instruments' brewing equipment range are designed to be used in real time
with live yeast concentrations up to 70% viable spun solids.
The COMPACT YEAST MONITOR is housed in a robust IP65 stainless steel housing, this can be fitted to housing such as the tuchenhagen Varivent. The COMPACT ADAPT YEAST MONITOR is used on fermenters and propagators and is typically used with our 25mm diameter probe type. The COMPACT PERFECTPITCH is a self-contained mobile skid for dosing the right amount of LIVE yeast.
Compact adapt yeast monitor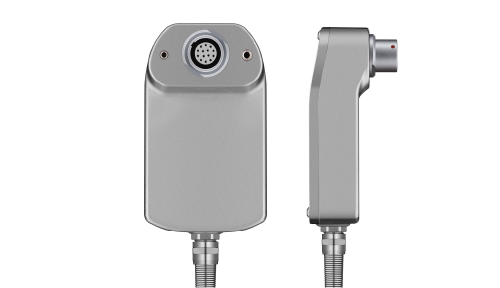 Compact adapt yeast monitor
From ABER Instruments' range of yeast management products, this adaptable Compact Adapt Yeast Monitor is ideal for measuring live yeast cell concentration in fermenters and propagators. It can also be used in-line on the pipework.
It has a Lightweight housing suitable for most fermenters and is ideal for 25mm diameter side mounted Ingold ports.
| | |
| --- | --- |
| Part No. | Description |
| 3330-00 | Compact Adapt Yeast Monitor |
Technical specifications
Measuring Frequency:
312KHz
Measuring Ranges:
0 to 400 pF/cm
0 to 100% Viable Yeast Spun Solids
0 to 5×109 Cells/ml
Conductivity range of 0.75 to 10 mS/cm
Cell Concentration Range:
Depends on cell sizes but typically:
Yeast (6 ?m): 106 cells/ml to 1010 Cells/ml
Resolution:


Resolution: 0.1 pF/cm
Approx:
Yeast or Animal Cells 0.05g/L or 1 x105 Cells/ml
The relationship of these capacitance values to biomass levels depends upon the cell type and line.
Accuracy:
Typically better than ± 3% or ± 2% of the reading
Stability:
Better than ± 0.2 pF/cm at constant temperature with standard conductivity solution of ~1.4 mS/cm
Linearity:
Better than ± 1% over 100 pF/cm
Precision:
Typically <±0.5 pF/cm, no filter active.
Power Supply:
Natively 24V DC. This is supplied by the YM V350
Environmental:
IP65 rated; Reccommended ambient operating temperature range: 5°C to 40°C
Sign up for information on webinars and new developments
Brewing service and support
Our team's expertise has been developed from working closely with our customers and developing a deep understanding of their aims and challenges. Whether you have a question about a specific product, designing a solution, or want to find out more about our technology our team of expert engineers are on hand and happy to talk.